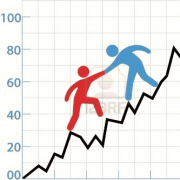 The
Business Advisory Coach
 was formed as a consulting company specializing in strategic planning for small, medium and large company's in local markets. Its founders are specialists in strategic planning and experienced in business management, all in local and national markets.
The Business Advisory Coach offers small, medium (SME's) and large businesses a reliable, high-quality alternative to in-house resources and traditional business consultants for business growth, efficiency, internal & external environment analysis and meaningful strategic plans on a local and national scale.
The Business Success Program
Business Owners or Managers are taken through a three phase process designed to cover all aspects of their strategic business.  Our Business Success Partner then assists you in implementing the plan and on managing the growth of the business on an ongoing basis.  Click "START NOW" to arrange for a FREE Diagnostic Meeting to discuss your business now.
INTRODUCTION PHASE
Discovery and Diagnostic Stage
PHASE 1
Strategic Business Planning
PHASE 2
Operational Business Planning
PHASE 3
Implementation & On-going Management