James Joyce, Strategist at GBC, 2 min read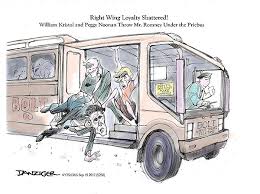 To deliver your vision, it is essential to get the right people on the bus…Right? Determine your vision establishing a clear picture of where you want to go ensuring the journey is feasible, and then get the right people on the bus to help achieve the Vision. Does this sound traditional and familiar enough? Often, we have a vision or craft a new vision and thereafter, get people on the bus that believe in the vision. So, what happens when you have to pivot?
It's not uncommon for businesses to change direction or initiate a pivot as a result of new or actual information. You've just spent a decent chunk of change or time, getting people on the bus who shared or were inspired by your vision. Now its changed…Oops! Does it take time and significant effort to motivate, inspire, re-energise your people in order to achieve your new vision. Often enough leaders and managers spend around 50 to 60 percent of their time motivating and inspiring people, leaving a smaller available capacity to move the business in its intended direction. CEOs and business owners spend the same amount of time convincing their executive team on their new vision.
In an ever-changing business environment, businesses must become more flexible and nimble to navigate industry challenges. Before crafting your vision, equally or more important, is getting the right people on the bus. With the right people on the bus first, regardless of the direction your company is headed or the numerous pivots, the right people will be self-motivated and inspired to be a contributor towards something that's bigger than they are. They will be humble with humility, put the company first, deflect praise onto others and look in the mirror during failure.
Equally important, is getting the wrong people off the bus. Do you have staff or managers that just suck up your time? Do they require extra-managerial care and gets de-motivated and uninspired when they don't believe in change or a new vision? Its time to get them off the bus…
When we started GBC, we started with the right people. We helped businesses, we developed tools, we became a software company and we still have the same leadership team. Regardless of the direction, the right people on the bus will pave the way and push the company towards its vision.
Try our most innovative strategic planning software to empower your business to grow & unlock its true potential. StratPlan is free to try!

Looking To Start Your Own Consulting Business? Partner With Us and run your own consulting business the way you want to, working the hours you want to!

  Download our eBook "How To Start a Million Dollar Company In Four Steps"
Download of essential eBook to Guiding Strategic Thinking In Your Business for free!

FREQUENTLY ASKED QUESTIONS
Why do I need to fill out the information requested?
We will always keep your personal information safe. We ask for your information in exchange for a valuable resource to (a) improve your browsing experience by personalising the GBC site to your needs; (b) send information to you that we think may be of interest to you by email or other means; (c) send you marketing communications that we think may be of value to you. You can read more about our privacy policy here.
Is this really free?
Absolutely. Just sharing some experience that we hope you'll find useful. Keep us in mind next time you have strategic planning questions.