Toby Smith, 7 min read
If you've ever thought about turning your creative interests into something more than just a hobby, you aren't alone. Almost every business existing in today's market is the direct result of someone's dream, persistence and hard work. Transforming your hobby into an entrepreneurial pursuit is of course, a difficult road – but ever so rewarding. Here we discuss 6 essential steps to making your passion profitable.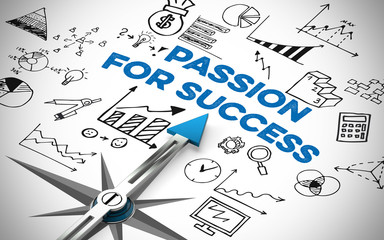 BE UNIQUE.
 Perhaps the most obvious but challenging step is making sure your hobby will have some impact on the market – whatever market that may be. To put it bluntly – you need to stand out from the crowd. Nailing an original and creative idea is nearly impossible in today's modern society, but the key to success is simply putting a unique spin on your EXISTING hobby. After all, you need to passionately believe in what you do, and enjoy doing it.
BE INFORMED.
 Know your stuff. Know your market inside out – research, research, research! In order to make any impact, you need to understand who and what you are up against. This means identifying the key players, influencers and consumers. You can use strategic planning software to do a SWOT Analysis – identify the strengths, weaknesses, opportunities and threats in your market. You need to become an absolute expert in your field before launching, so you can mitigate any possible situations with ease. Remember that you will also learn lessons along the way from mistakes, so don't go too hard on yourself. Debbie Fields once said: "The important thing is not being afraid to take a chance. Remember, the greatest failure is not to try. Once you find something you love to do, be the best at doing it".
BE ADAPTABLE.
 Have you thought about how evolving technology will impact your business, and how this will affect your longevity? Be inspired by some of the oldest and most successful companies in the world like Disney, who have adapted their product in line with technology advances to stay relevant. Don't get too consumed by what is 'trendy' right now, think about how your product might be relevant in 3 – 5 years. Thinking long term will also influence how you think about marketing and advertising.
BE CAUTIOUS.
 This might seem a little off-putting when talking about chasing your dreams, but you need to be realistic. Don't rush into quitting your immediate source of income until you have at least tested the waters. Ask your friends and family for advice and critique, and don't be afraid to change things up if required. You need to ask yourself if you are ready for the challenge of taking on multiple roles at once – being an accountant, marketing whiz and CEO all at the same time will be challenging. You should also think about whether you are comfortable 'selling' your hobby or product, but know the difference between being passionate rather than pushy.
BE WISE.
Get as much legal advice as you can, and understand it thoroughly. In starting a business you will inevitably enter the realm of contracts, employment conditions, tax, loans and insurance – so get some advice from an expert before launching. If you don't have the resources available to consult an institution or expert, head to the library or watch some tutorials. You will also need to register your business name, obtain business cards and open a separate bank account.
BE SAVVY.
Now for the fun stuff! You won't get anywhere without embracing the online world of social media marketing, no matter what your product is. There are so many ways of creating a digital profile for your brand, but you should pick a select few and absolutely own them. If you are relying on beautiful images of your product, something simple like Instagram or Tumblr might be best. If you like to have a bit more wording or links to other websites, then Facebook is your starting point. Design a simple website using an application like WordPress, and invest in some basic Search Engine Optimisation knowledge. If possible, think about hiring an intern who is keen for some work experience, and who loves your product too.
Transforming your creative hobby into something profitable will be the most challenging, yet rewarding, decision of your life. You will need to live and breathe your brand, network like crazy and build your support network with honesty and integrity. As the iconic Steve Jobs once said "I'm convinced that about half of what separates the successful entrepreneurs from the non-successful ones is pure perseverance." So remember – don't lose heart in the face of obstacles, and keep doing what you love.
Try our most innovative strategic planning software to empower your business to grow & unlock its true potential. StratPlan is free to try!

Looking To Start Your Own Consulting Business? Partner With Us and run your own consulting business the way you want to, working the hours you want to!

  Download our eBook "How To Start a Million Dollar Company In Four Steps"
Download of essential eBook to Guiding Strategic Thinking In Your Business for free!

FREQUENTLY ASKED QUESTIONS
Why do I need to fill out the information requested?
We will always keep your personal information safe. We ask for your information in exchange for a valuable resource to (a) improve your browsing experience by personalising the GBC site to your needs; (b) send information to you that we think may be of interest to you by email or other means; (c) send you marketing communications that we think may be of value to you. You can read more about our privacy policy here.
Is this really free?
Absolutely. Just sharing some experience that we hope you'll find useful. Keep us in mind next time you have strategic planning questions.