Karen Lee, Strategy Specialist at GBC, 5 min read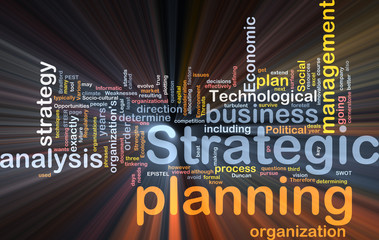 Strategic planning software can drastically improve the efficiency and success of a business. With opportunities to set out visual roadmaps, collaborate and track changes with your team in real time, keeping control of your strategic plan has never been easier.
The key to strategic planning is clearly setting out goals and the actions needed to achieve those goals. Spreadsheets, pie charts and diagrams can all be a good way to communicate these points to your team, but, as problems arise and changes need to be made, keeping track can become difficult.
Integrating strategic planning software is one way to improve the overall process, ensuring everyone is updated from start to finish. Strategic planning software can also help prevent delays to your projects and daily activities, as issues can be identified and resolved sooner.
Discover how StratPlan enhances strategic management, by organising and visualising complex business objectives and business analysis, here:
The Challenges of Strategic Planning
Handling a wide range of different issues with single members of various teams can prove chaotic, especially if they are positioned at different levels of the company.
For example, senior management will be focussing on overall strategy and goals, while middle managers will need more detail on tasks and actions within each strategic objective. Using strategic planning software can help you map out everything in a clear, concise way, ensuring all teams know exactly what's ahead ensuring a clear line-of-sight.
Failing to prepare for changes and risks can lead to problems down the line. It can also be difficult to present these findings in a clear way when there is a lot of data to work through.
The Benefits of Using Strategic Planning Software
Using strategic planning software not only saves on paper and protects the environment from the 100-page reports and countless of pages of analysis, it also provides a secure place to store, track and update planning strategies that everyone has access to at a click of a button.
The right strategic planning software can help you present ideas, manage complex project portfolios and assess and manage risks for your team.
The Power of Visual
Most people know that diagrams, timelines and maps help people visualise a concept. Interactive roadmaps can be a fantastic visual tool to use in your team.
With a visual tool, data can be structured into simple, meaning and realistic way, enabling your team to co-create, collaborate and present in an engaging and easy to understand way.
For example, in StratPlan, you can illustrate your company's external challenges by clicking Industry Outlook, allowing you to focus on individual areas, free of all other distractions.
All roadmaps, data and other visual tools are automatically updated, so everyone can communicate easily and keep tabs on the overall strategy progress in real-time.
Improve your Risk Management
Assessing and measuring risk is important in any business, as, without that knowledge, issues can quickly spiral out of control.
The right software will help you and your team to analyse, organise and report data instantly, enabling you to make efficient decisions when needed. In StratPlan you can update your plan with new or actual data and then make decisions to stay the course or pivot.
When managing risk, understanding issues that will affect your plan will help you to better manage your projects, teams and overall business. By mapping out the relationships between external industry challenges and internal capabilities and opportunities, it is easier to identify problems and understand the impact.
Manage your Strategic Plan
Updating important actions and strategic objectives in one place enables you to track and monitor your progress – helping you to stay in control of your business growth plan.
Good strategic planning software lets you easily set objectives, analyse your external & internal environments, set clear actions, and enable easy tracking & monitoring giving stakeholders an opportunity to work with real-time information. This allows you to use your planning solution as high-value business management software.
During meetings, you can present your strategic plan in a clear, engaging way to highlight metrics, timescales and potential risks in your plan. No more complicated spreadsheets!
There is also the tool to see an instant overview of everyone's responsibilities, ensuring every team member is accounted for. This can improve productivity as well as highlight any underlying issues.
Try our most innovative strategic planning software to empower your business to grow & unlock its true potential. StratPlan is free to try!

Looking To Start Your Own Consulting Business? Partner With Us and run your own consulting business the way you want to, working the hours you want to!

  Download our eBook "How To Start a Million Dollar Company In Four Steps"
Download of essential eBook to Guiding Strategic Thinking In Your Business for free!

FREQUENTLY ASKED QUESTIONS
Why do I need to fill out the information requested?
We will always keep your personal information safe. We ask for your information in exchange for a valuable resource to (a) improve your browsing experience by personalising the GBC site to your needs; (b) send information to you that we think may be of interest to you by email or other means; (c) send you marketing communications that we think may be of value to you. You can read more about our privacy policy here.
Is this really free?
Absolutely. Just sharing some experience that we hope you'll find useful. Keep us in mind next time you have strategic planning questions.